Boy, this 2015 breeding season has been very good to me, with some outstanding results that we are particularly proud of. It was not just the amount of birds that we bred, but more importantly the performance of the parent birds to do their job successfully, like being great feeders with none of the quirky little problems that a Gouldian can challenge you with.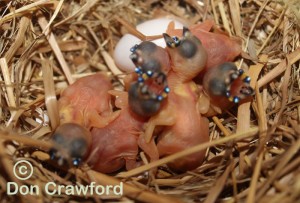 Our breeding success is totally related to the habits of our Breeding Technique and our dedication to "Line Breeding". We believe that "Like will breed a percentage of Like". Also totally believing in keeping detailed records of our success and failures within our line breeding program so we are always able to select the correct birds to pair together for our desired breeding result.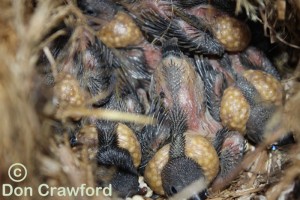 When choosing new birds to buy and use in your program, it is very helpful to know of the parents past breeding history, we don't touch any birds that we have not got some background knowledge on. Hopefully showing you that all of the undesirable problems that you don't want in your breeding program does not exist in your chosen purchase. This common sense approach really is a short cut to your continual breeding success.
Quality Questions
I do remember some years ago chasing new stock birds. After contacting a prominent breeder to get something special that we could mix with our blood lines, the breeder told me that he had bred 100 young for the season. My thinking was this is the stock that we wanted so I asked how many pair did you put down to breed with; his answer 100 pair, so it was obvious that one young / per pair / per season, is definitely not what we were looking for. Asking questions for the benefit of your breeding future will most certainly show in the quality and quantity that you should successfully breed each season.
The reason we don't ask questions is we are all more interested in the price, rather than the quality of the bird. Sure we all like a deal, but it's not much of a deal if it does not breed for you or you lose it in the first month – that is called a Bad Deal! Feeding birds is expensive and selling your stock is helpful to cover that expense. Quality sells first and does command a higher price – So having a hobby that is profitable will never happen for you, if you don't think quality.
Bad Habits
Bad habits are another problem we all suffer with – it's in our DNA – like dirty seed and water dishes, particularly the dishes that are used for soaked seed. They should be washed clean every day so you will need two sets of the same dishes.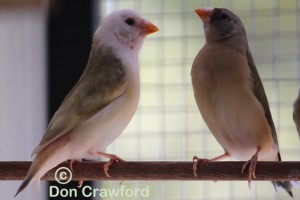 This is an important point because these dishes are subject to bacteria as they have the three main ingredients carried in them that may causes bacteria (food, heat, moisture). That is the most common combination that will start a bacteria, particularly in heated cages, or in the warmer northern climates.
Whilst on bad habits, I came across a proverb (credited to the brilliant Samuel Johnson in 1748) that has a simple meaning to this problem.
"The chains of habit are too weak to be felt – until they are too strong to be broken"
We have also found over the years that Gouldians do love the security of keeping every thing the same because their every day habits are important to them especially when breeding. So if you are thinking of making changes, make them small positive changes only. We have a method that we call The One Percent Method, our thinking is if you improve everything by just one percent, it won't be long before you have created a program that is spot on!! Yes you're right, one percent is not much, but it's the attention to "Small Improvements" that is my point! But if you slip up and become slack by just one percent, then you will have started to once again fall victim to the unproductive and bad habit syndrome.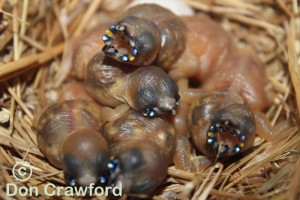 When you accomplish these small things correctly, a feeling of satisfaction will be enjoyed by you, and in turn will be passed onto the birds. These small measures of progress will also help to create your own successful and enjoyable program, which is far better than struggling with unsatisfactory results every season whether you're a beginner, or an accomplished finch or parrot breeder.
Adieu.
Don